Message to teachers, youth-workers, students

- If you would be interested in having Team UPside deliver a presentation or workshop - please get in contact with us via email: teamupside19@gmail.com
---
Preston Manor High School (March 2022)
On the 11th March 2022, our team of volunteers spoke with a group of students in Year 11 and Year 13 about how to best prepare for their first-ever in-person exams 📚

We discussed 3 things:

1. WHY 💭- Why do these exams matter for you?
2. HOW 💭- How can I prepare and revise for these exams?
3. WHAT 💭- What does life after exams look like?

---
William Morris Sixth Form Academy (February 2022)
On Thursday 10th Feb, Team UPside delivered a school workshop at William Morris Sixth Form 📚

We spoke with students about how to best navigate Year 12 and Year 13📈

Discussing topics such as:

1. The benefits of taking a Gap Year
2. The importance of networking
3. Whether going to university is actually 'worth it'

---
Hammersmith Academy (September 2021)
On the 7th September 2021, Team UPside carried out our first ever in-person school workshop at Hammersmith Academy Sixth Form! Our team of 16 dedicated volunteers shared their stories, offered tailored advice, and answered key questions for over 200 students across Year 12 & Year 13📈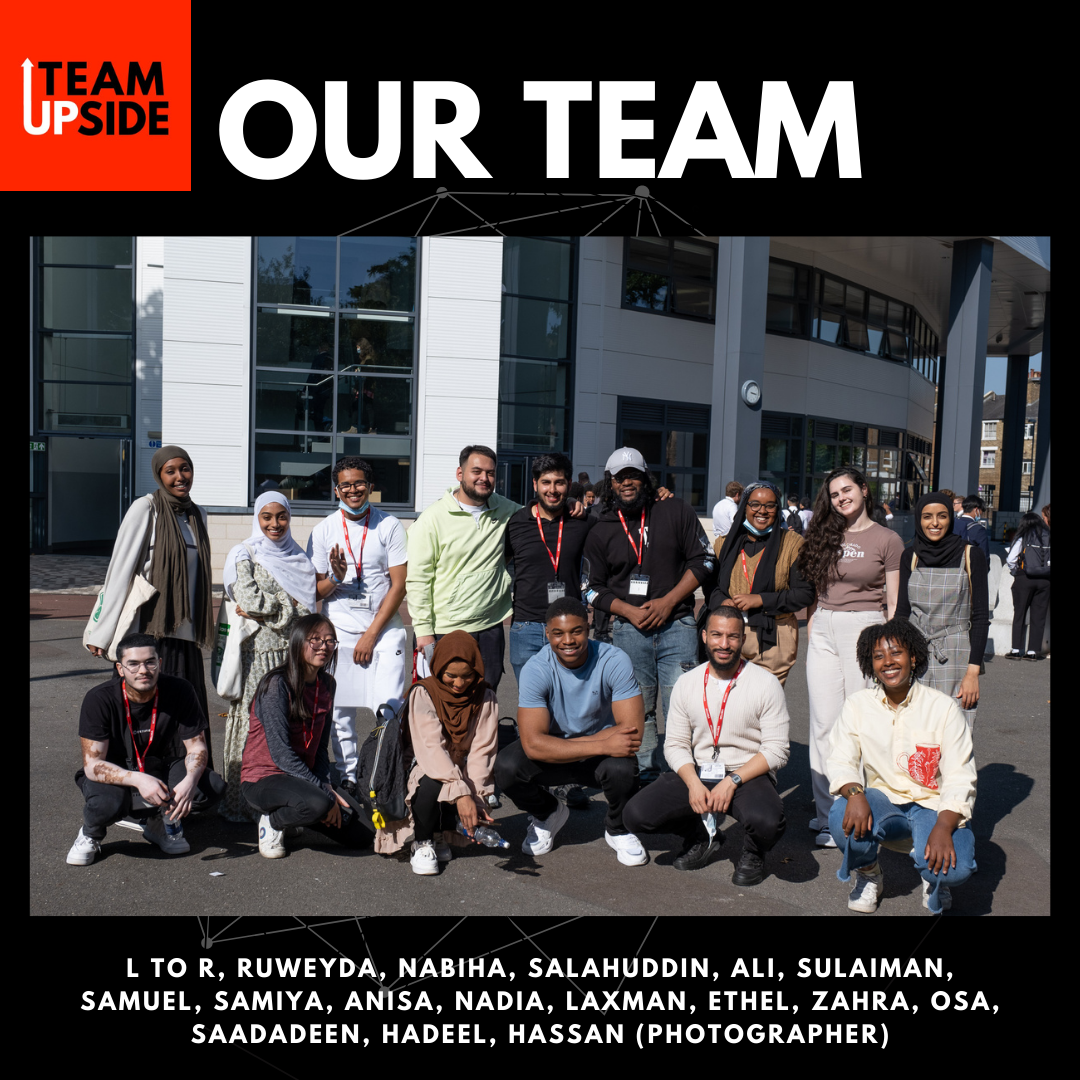 ---
Hammersmith Academy (September 2020)
In September 2020, Team UPside delivered an online worskhop to over 200 students at Hammersmith Academy Sixth Form about 'Successful Sixth Form Attributes' - focussing on the importance of (1) Time Management, (2) Vision, (3) Initiative, (4) Ambition and (5) Goal-setting.